ABOVE AND BEYOND FUNCTIONAL ACTIVITY BELT
Rugged, reliable and remarkably strong. A belt that goes beyond the call of duty when you have to.
A collaboration between Land Rover and Musto that's rugged and innovative, it's designed to take you anywhere and take on anything.
SKU: 51LGGF382BK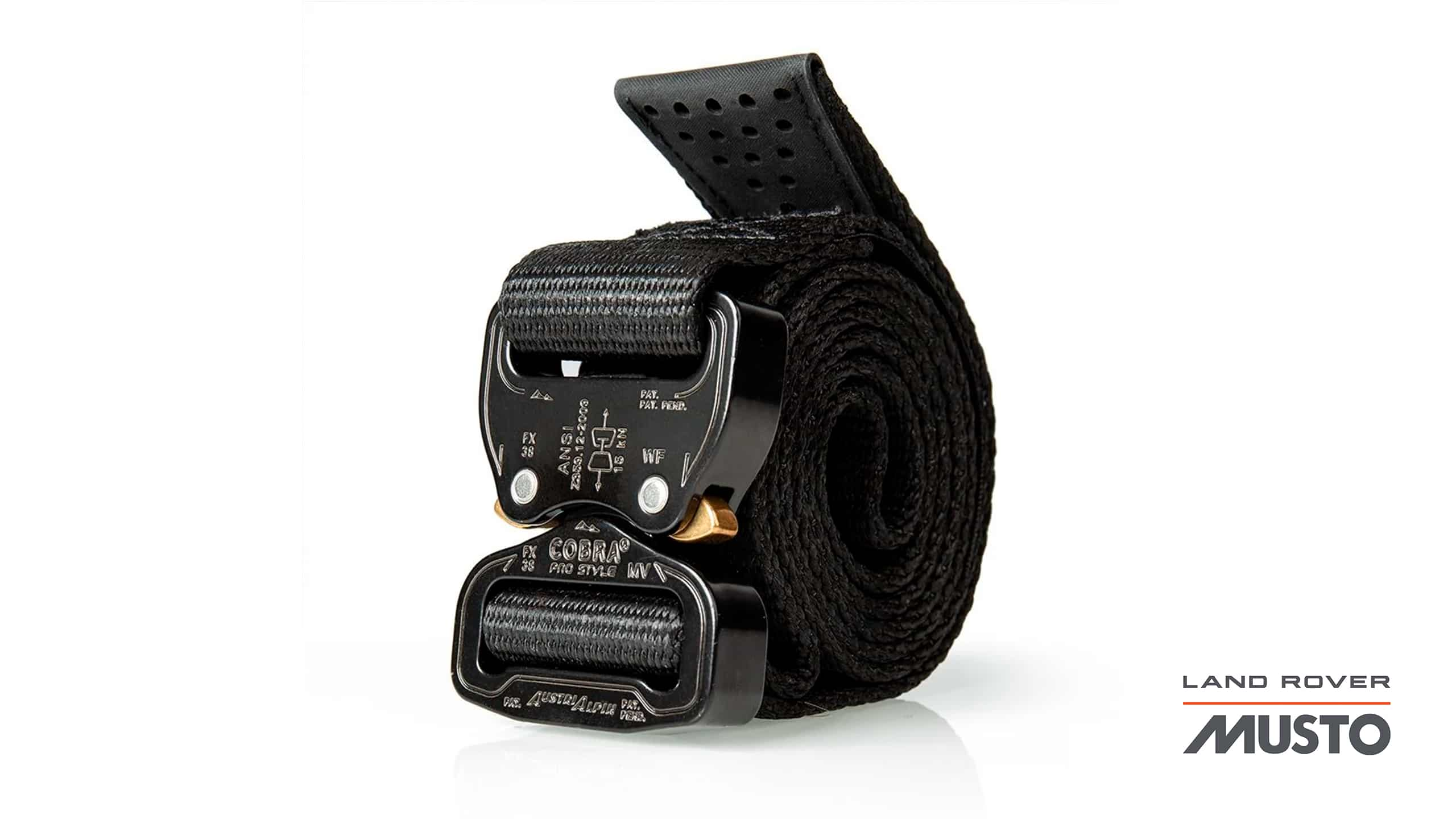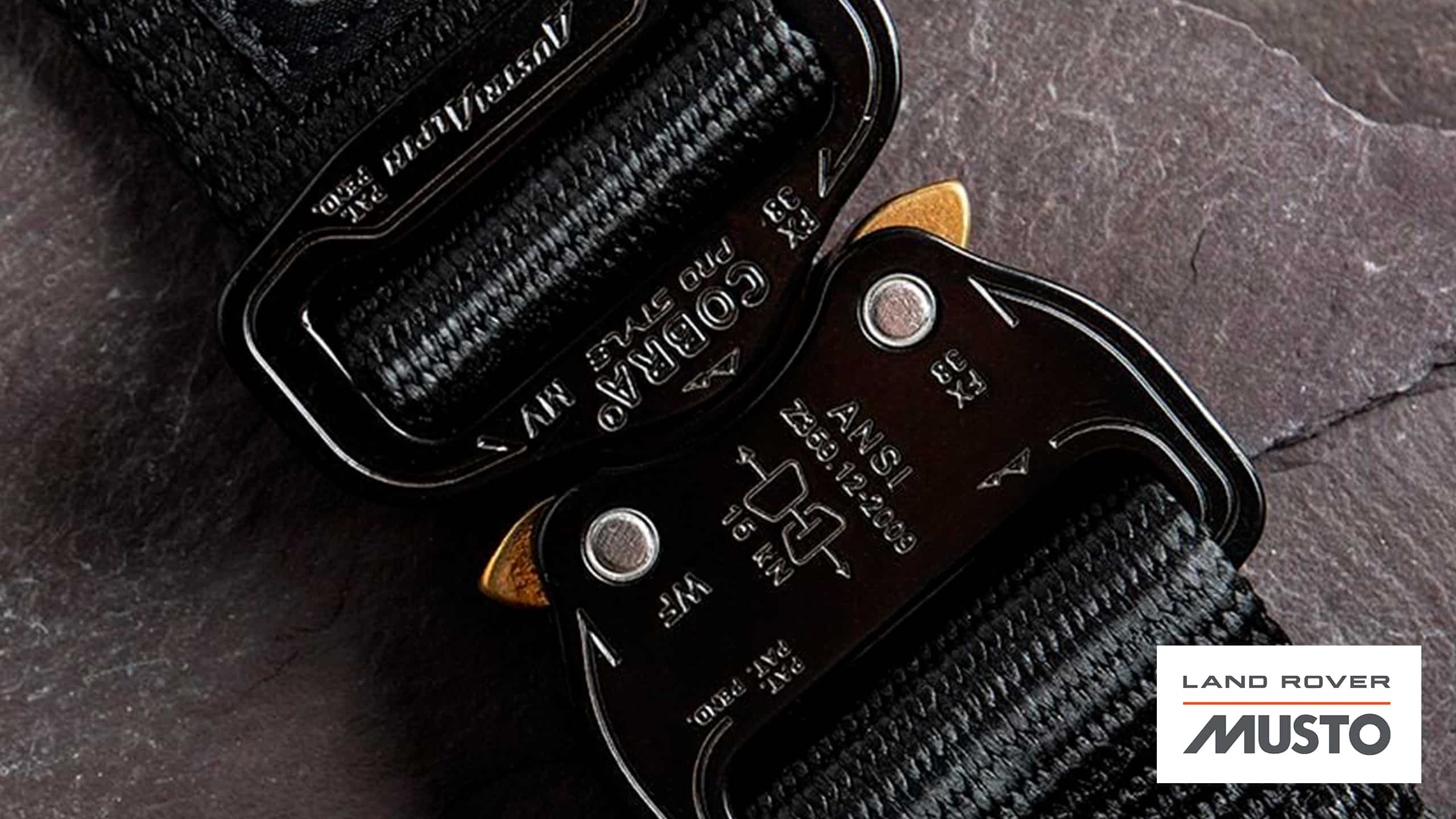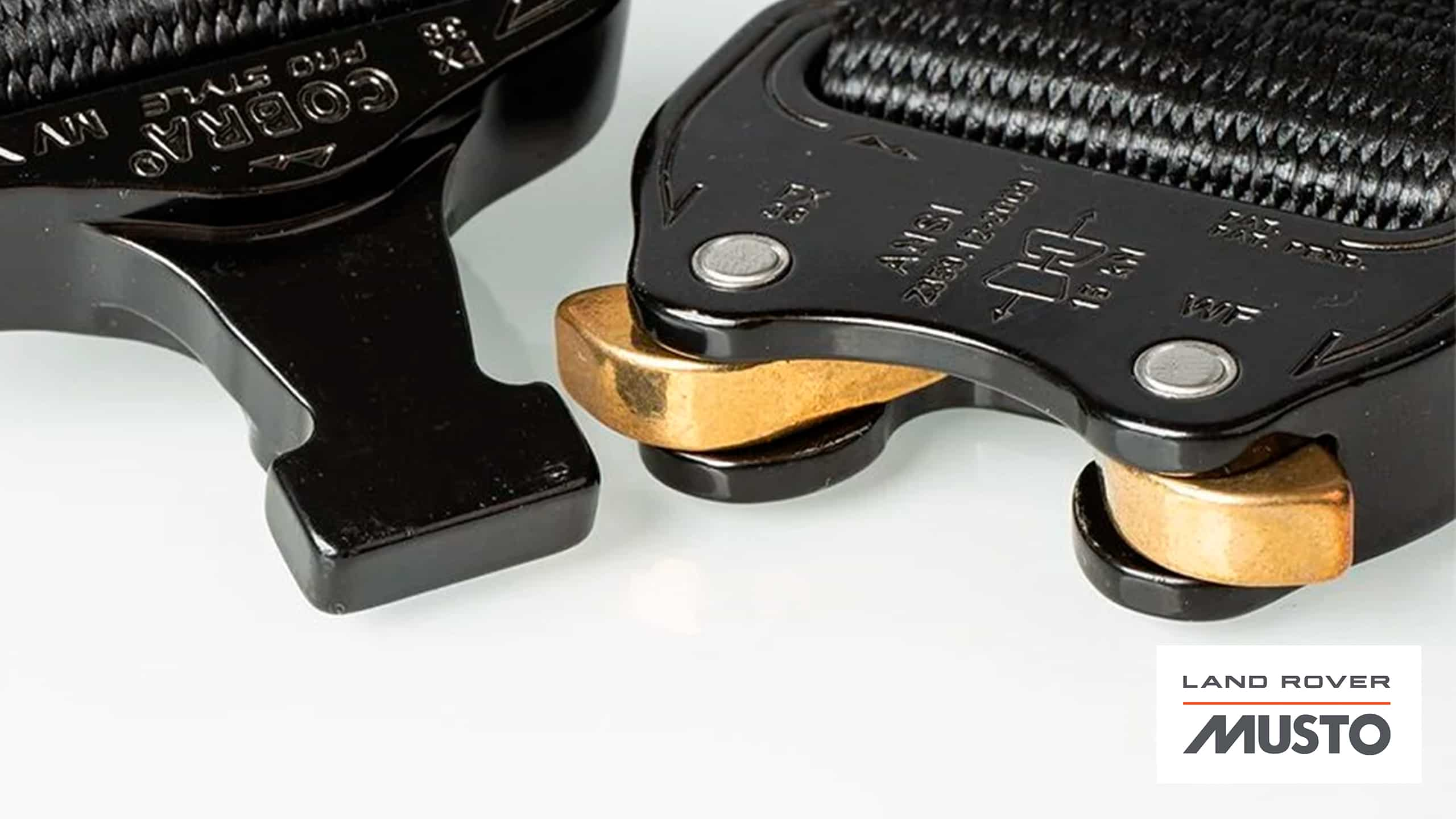 TECHNICAL INFORMATION
Features ANSI COBRA® buckle: the world's safest and strongest buckle.
Hypalon™ stopper for heavy-duty outdoor use.
Ultra-robust webbing construction.
S/M - 110cm / 43"
L/XL - 125cm / 49"
Please Note:The lengths stated below are the total webbing lengths, excluding the buckle. The belt can be altered to a smaller size if needed.